Posted on | July 3, 2009 | 2 Comments
A very Happy Birthday to my Granddaughter Emily.  To everyone else a happy Fourth of July.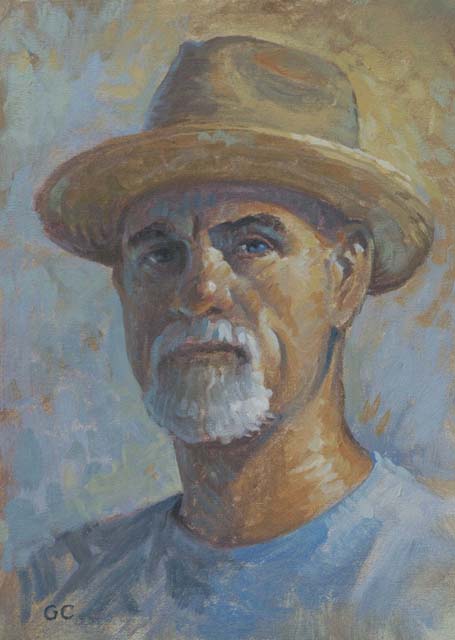 Todays post is a self portrait.  I'm wearing what my wife calls my "Norton" hat.  I don't care, I like the  hat.    Oil on 5″x7″ linen panel.
"Sold"
Comments